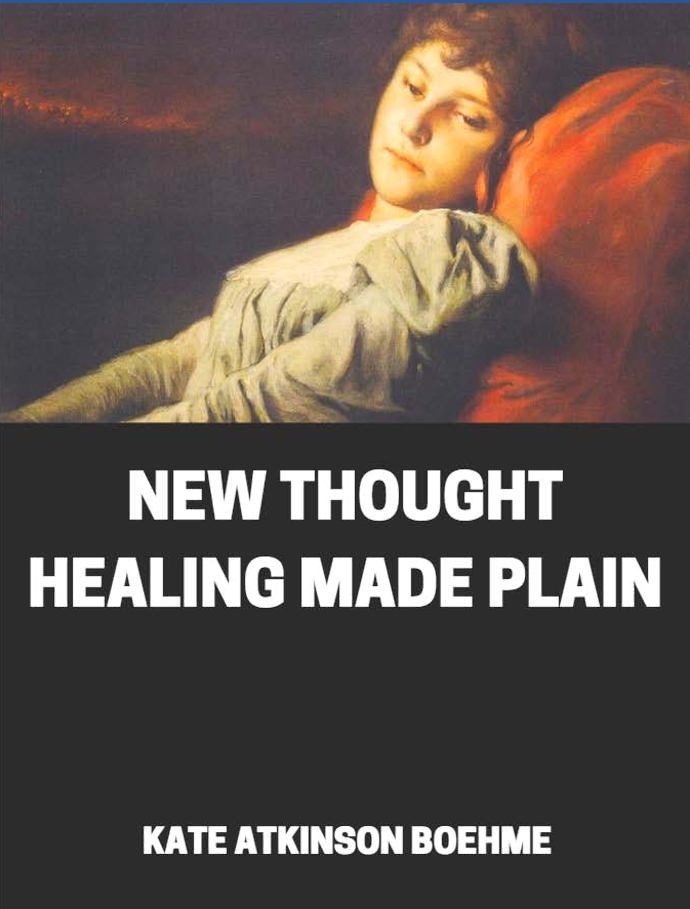 Download "New thought healing made plain by Kate Atkinson Boehme"

new-thought-healing-made-plain-by-Kate-Atkinson-Boehme.pdf – Downloaded 0 times – 1.32 MB
IN 1902 I wrote a book entitled "Mental Healing Made Plain." Today, sixteen years later, I have written another, "New Thought Healing Made Plain."
The earlier book compared to the later is a tiny mountain rivulet, while the later is like a deep, wide river that had its birth in the rivulet.
The stream of my thought has, in the passing of sixteen years of meditation and experience, grown to larger proportions, and yet I find upon rereading the first book that I still hold the same ideas, but see them in broader perspective and in clearer light.
The later book contains very little of the subject-matter of the former. Here and there a phrase or a paragraph, occasionally a helpful illustration or incident, and that is all.
On the other hand the latter book contains much that is not even hinted at in the former. I rejoice that I find nothing that I would contradict or unsay in my earlier writing, nothing that a larger experience would prove to be untrue, for this convinces me that I have uttered Truth, since Truth, like God, is not subject to change or shadow of turning.
Download "New thought healing made plain by Kate Atkinson Boehme"

new-thought-healing-made-plain-by-Kate-Atkinson-Boehme.pdf – Downloaded 0 times – 1.32 MB